Caddie at full speed, March 2005.
Caddie in profile March 2005.
Caddie to the right togheter with her mother Siesta on a winterday in March, 2004.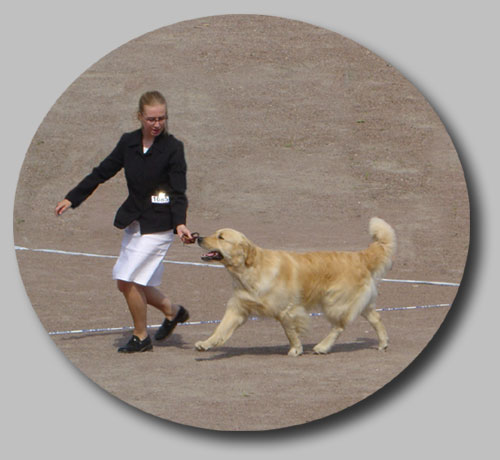 Dusty in action in the showring togheter with Ulrika.
Caddie after a bath...
Our cat named Sylvester!
Dusty is approved in aptitude class in tracking!
Dusty as a young puppy!
More pictures will come soon!
---
Webmaster Ulrika Zetterfeldt © 2003 - 2005